Pesticide Reduction Efforts
Since the early 2000's we continue to see low levels of pesticides in the Clackamas River from the urban and agricultural areas of our watershed.  Pesticides carried by stormwater runoff, wind, and irrigation can contaminate streams and the Clackamas River, threatening aquatic life and our drinking water. The CRWP continues to work with a number of our Basin partners on Pesticide Reduction Efforts. See what we are working on below.
FREE Agricultural Pesticide Collection Event  – Saturday, May 14, 2022.
Attention agricultural and commercial pesticide applicators!  Bring in your old, unusable, or restricted pesticides for safe disposal!
Take advantage of this opportunity in Clackamas, Oregon on Saturday, May 14, 2022.
Funding for this event is provided by Clackamas River Water Providers and the Oregon Department of Agriculture.  Those eligible to take part are landowners, farmers, and commercial and institutional pesticide users in the region; however, priority is given to forest and agricultural landowners in Clackamas County.
Registration
You must pre-register with Clean Harbors Environmental Services, so they are prepared to receive your chemicals.  Due to limited funding, this event is first reserved, first served.  Complete and send registration forms by mail, fax, or e-mail to Clean Harbors by May 1, 2022.  After that date, call Clean Harbors for any open reservations.
Registration forms are found by clicking here Clackamas County 2022 ODA Pesticide Collection Event Application.
Submit Registration Forms to:
Clean Harbors Environmental Services
16540 SE 130th Ave. Clackamas OR 97015
E-mail or FAX: (503) 655-3952
Jonathan Van Hoesen at Clean Harbors Environmental Services will answer questions about pre-registration and disposal.  Contact him at (503)307-3603 or [email protected]
Pesticide Status
If you are having trouble identifying the active ingredient of a pesticide, are concerned about leaking or degraded containers, or if you need to check the status of a pesticide, contact Kathryn Rifenburg, Oregon Department of Agriculture at (971) 600-5073 or [email protected].
Plastic Container Recycle
Drop off clean, "dirt and residue-free," triple rinsed plastic containers for recycling.  Please remove all caps and paper pamphlets.  Check this website for information on preparing containers to recycle.
All size containers up to 55-gallon capacity plastic drums may be accepted.
No pre-registration is necessary for recycling empty, triple-rinsed pesticide containers. This is a free service.
For questions on recycling plastic containers, contact Agri-Pals Inc. at 503-390-2381 or send them a message.
Pesticide Collection Events
The CRWP has been funding or sponsoring Pesticide Collection Events with partners in the Clackamas River watershed since 2007.  Through these efforts we have been able to collect and dispose of over 119,265 lbs of pesticides.
These events offer:
Free

 

disposal of old restricted pesticides or other unusable pesticides
Anonymous collection event
Triple-rinsed or pressure-washed plastic pesticide containers collected for FREE recycling.
Pestice Reduction Effort with the Clackamas River Basin Council
The Clackamas River Water Providers continue to work with Clackamas River Basin Council to support an outreach program for voluntary pesticide reduction through the distribution of educational fact sheets, consultations with landowners, and developing outreach to residential property owners. See what we accomplished this past fiscal year Pesticide Reduction Program Report for 2020-21.
Parting with Pesticides Pledge
Because low levels of pesticides continue to be found in water samples collected from the Clackamas River and its tributaries, the CRWP is working with the Clackamas River Basin Council, to implement a Parting with Pesticide Pledge Program.  Homeowners or residents in the Clackamas Watershed that care about protecting water quality for people, fish, wildlife, drinking water and pets can help prevent more pesticides from reaching the river by making a declaration to reduce or eliminate the use of pesticides on their yard and property.
Participants who are using few to no pesticides (including herbicides and fungicides) can sign the pledge and display a beautiful, basin specific yard sign to highlight the important steps they are taking to promote and enhance the health of our watershed.  Take the Pledge today and display your salmon proudly.
Pesticide Stewardship Partners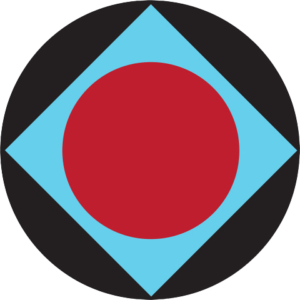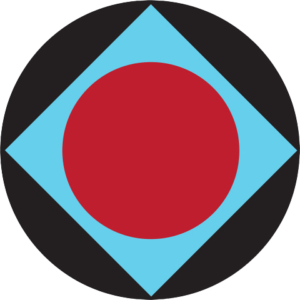 Drinking-Water Protection